INDUSTRIAL REFRIGERATION FOR MEAT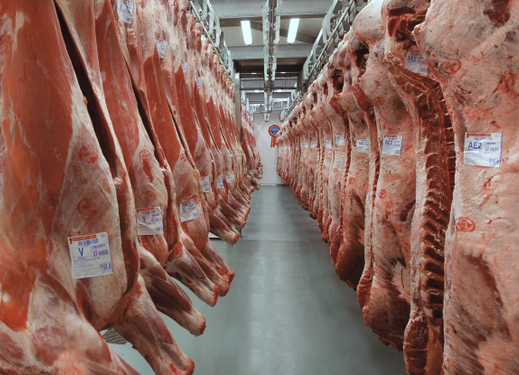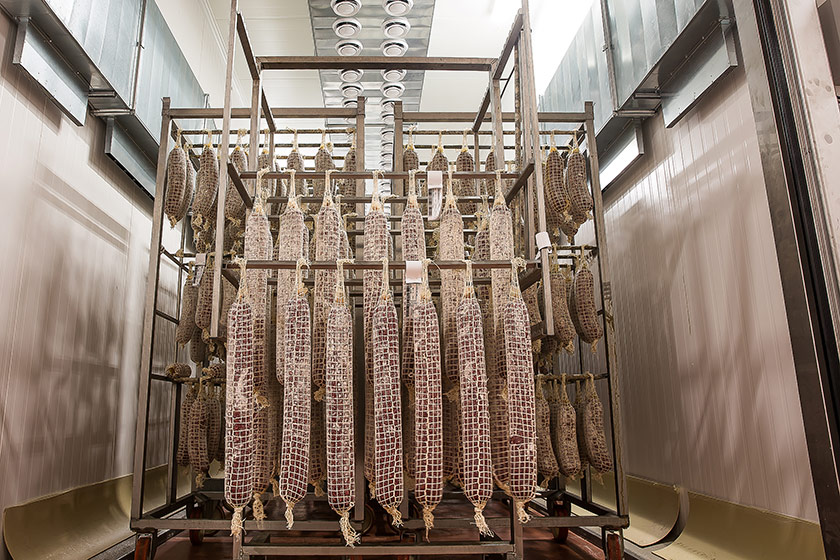 INDUSTRIAL REFRIGERATION PLANTS FOR MEAT PRESERVATION  
IMAS Srl develops solutions for different requirements related to industrial meat refrigeration in the food industry and large scale retail channels for the processing and maintenance of food: from modular composition of cold storage designed to order, via fitting of platforms and refrigerated warehouses, up to control systems able to ensure temperature tracking. In particular, the refrigeration conditions under which the initial cooling of the meat occurs profoundly affect the final quality of the product, as well as the storage life, the appearance, the tenderness, and weight loss. The cold chain for meat processing includes blast chillers for carcasses, maintenance cold stores for fresh product, freezing tunnels with bogies and continuous and frozen product cold stores.
DRYING AND CURING PLANTS FOR COLD CUTS
The environment in which curing and storage take place is essential for obtaining good cured meats. During the maturation phase the temperature, the relative humidity and the air speed must be accurately controlled as well as delivered in a homogeneous manner in all the zones around the products to prevent microbiological alteration and oxidation, that affect the taste of product. For these sectors IMAS Srl produces high efficiency ammonia refrigeration and environmentally friendly gas units, frozen water production facilities with stainless steel tanks, tunnels for rapid cooling and hardening, sterile air and clean-rooms for bottling halls.